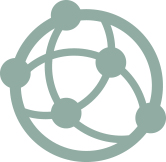 Parenti Law frequently represents U.S. and international clients in litigation and appeals that transcend international borders. Our work often involves the application of international law, recognition and enforcement of foreign judgments, international comity, and the Foreign Sovereign Immunities Act. We have extensive experience representing foreign clients in U.S. bankruptcy proceedings and in dealing with cross-border insolvency issues. We also represent clients in high-stakes, cross-border family law cases.
In our busy federal criminal practice, we represent clients from around the world and have extensive experience handling the additional complications non-U.S. citizens face.
Our experience in a wide variety of international contexts helps us advise clients in navigating litigation in multiple jurisdictions. We are members of the German American Chamber of Commerce of the Southern United States and the Italy-America Chamber of Commerce of Texas. We speak German and Italian, and have access to interpreters in any language.

(281) 224-5848

(281) 605-5677

800 Town & Country Blvd, Suite 500
Houston, Texas 77024