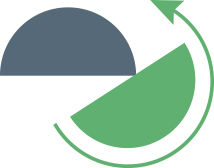 Appellate representation is a key part of a successful case. The trial is not always the end of the road. It is critical to understand how your case fits into the big picture of the law, and to know your potential appellate remedies and how to best prepare for them. 
Parenti Law is experienced in persuasively handling state and federal appeals at every level, including the Supreme Courts of the United States and Texas. We are admitted to practice in federal trial and appellate courts across Texas and the nation.
Our firm has a very active mandamus practice. We know how and when to challenge the trial court's rulings while the case is still at the trial level.
At the trial stage, we work closely with trial counsel before, during, and after trial to ensure that the case is ready for any appeal. Among other things, we assist with dispositive motions, jury charges, and postjudgment motions. We also assist with moot courts, mock trials, and mediations at the appellate stage.
Meredith Parenti is Board Certified in Civil Appellate Law by the Texas Board of Legal Specialization. She has been recognized as a Top Rated Appellate Attorney by Super Lawyers every year since 2015. She currently serves as Chair of the Houston Bar Association's Appellate Practice Section.
Mark Parenti has extensive experience representing clients in federal criminal appeals to the federal circuits and Supreme Court.

(281) 224-5848

(281) 605-5677

800 Town & Country Blvd, Suite 500
Houston, Texas 77024