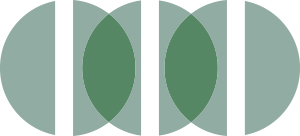 Our criminal law practice focuses on federal criminal defense.
Mark Parenti is a longtime federal criminal trial and appellate attorney.  For over fifteen years, he has defended clients in his private practice charged with all kinds of federal crimes and who have faced potential punishments ranging from simple misdemeanors to the death penalty.  Mark has represented clients in federal trial courts all over Texas, in the federal appeals courts, and before the United States Supreme Court.  He started his legal career as a judicial clerk in 1996, spending his first two years as an attorney assisting a Houston federal district judge with her very active trial docket.  Much of Mark's early criminal trial practice was on the busy US-Mexico border, where it is easily possible to represent more federal clients in a few years than most defense attorneys may see in a lifetime.
When you or a family member face a federal charge, you need someone who is experienced representing clients in the federal system.  The vast majority of crimes in America are prosecuted and tried in state courts, and state criminal law is what most local criminal defense attorneys know.  Unfortunately, a federal charge places a defendant in different legal world with its own set of rules and judges who expect attorneys to know them.  The federal courts are Mark's comfort zone.  He takes pride in being able to explain to his clients in clear, simple language the maze of federal rules and laws they are confronting and the confusing process they face.  Your case may be bad, but Mark has probably seen much worse.  Mark's clients get the benefit of his long and hard-fought experience and his candid advice.
Sometimes you need a federal criminal appellate attorney.  Mark has been the lead counsel in almost 100 federal criminal appeals.  That means he has spent countless hours reading over trial transcripts looking for mistakes made by judges and attorneys.  Few things bring him more joy as a lawyer than finding such mistakes and then crafting arguments for his clients to try to reverse their convictions or reduce their sentences.  Mark's copy of the Constitution, the federal sentencing guidelines manual, and federal rules are never out of reach and, as a client, the facts in your case will be always be on his mind.  Mark works tirelessly to see that justice is finally done in his clients' cases.  If need be, we will take a case all the way up to the Supreme Court and back down again to the trial judge to correct whatever miscarriage of justice may have occurred.

(281) 224-5848

(281) 605-5677

800 Town & Country Blvd, Suite 500
Houston, Texas 77024