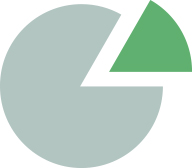 Meredith Parenti represents creditors in commercial bankruptcy proceedings. She has worked on some of the largest and most complex bankruptcies in U.S. history, including Lehman Brothers and Enron. Meredith frequently delves into the complex interplay of bankruptcy law, contractual rights, and governing state or foreign law, with extensive experience in the context of derivatives, utilities, oil and gas, consignments, cross-border insolvencies, setoff, and veil-piercing. She regularly appears before the United States Bankruptcy Court for the Southern District of Texas and other bankruptcy courts.
Meredith has written and spoken to leaders in the financial services industry on the Derivatives Lessons of the Financial Crisis, including how to properly terminate and liquidate derivatives contracts without running afoul of the United States Bankruptcy Code and governing state law.
Meredith also has extensive experience handling bankruptcy appeals and litigation, avoidance and preference actions, and in helping clients to resolve their bankruptcy disputes through alternative dispute resolution.

(281) 224-5848

(281) 605-5677

800 Town & Country Blvd, Suite 500
Houston, Texas 77024