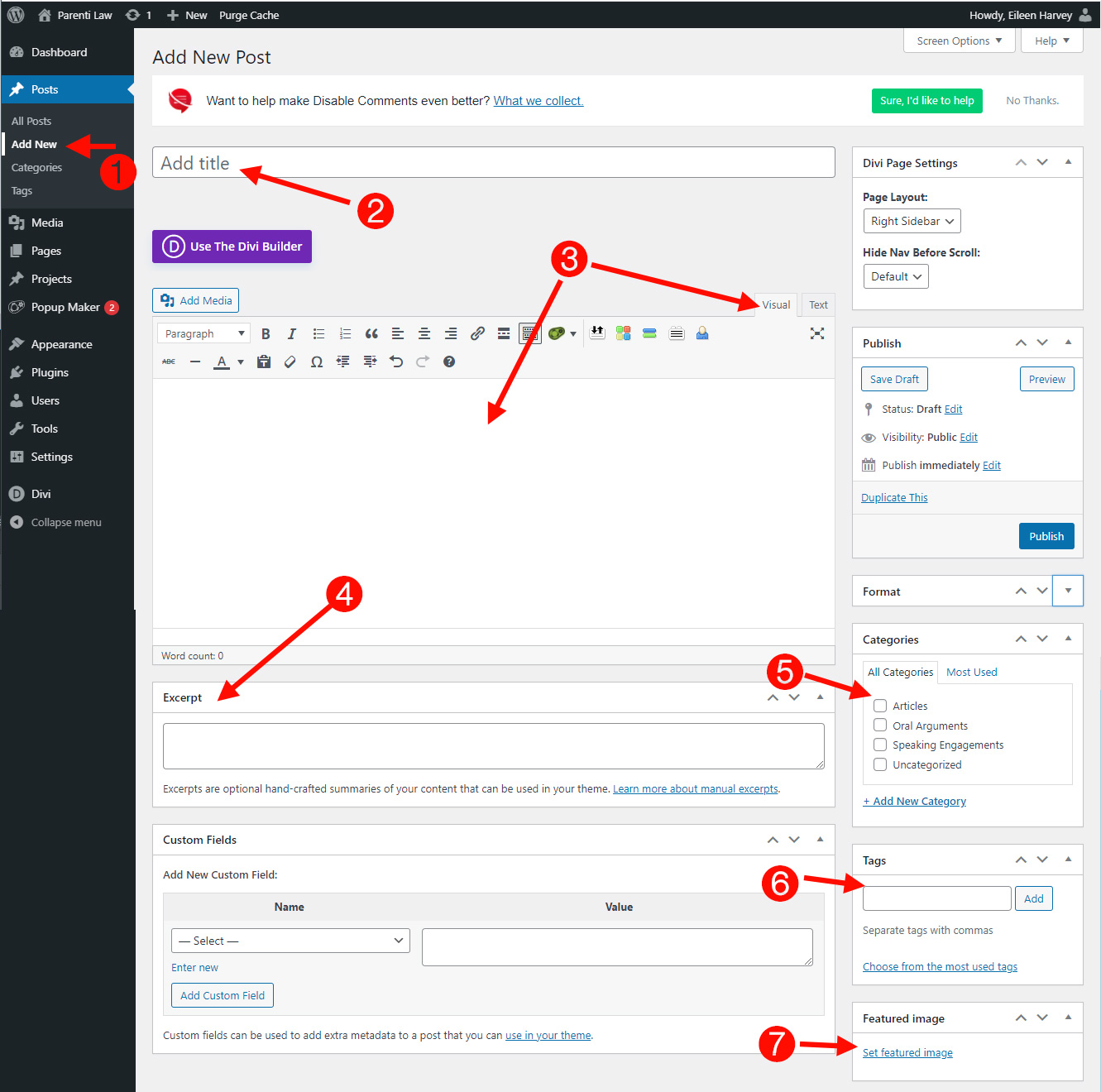 Create New Post
[ Article | Oral Arguments | Speaking Engagements ]
For creating a new post, there is no need to edit the listing pages. 
Instead (see snapshot on left) and follow instructions by number:
In left, black (dashboard) menu, select Posts (tab). And in Posts dropdown menu, select "Add New" 
On new post, add title in Title (field)
Add body content. If you select the Visual (tab), you can stylize content with toolset (at top). 
If you are copy/pasting content from another source (a Word doc or another website), you may want to select the Text (tab) and paste to clean formatting code. 
Add Excerpt. This content is what appears on listing page and tabbed listing (on homepage).
Select Category. The selected category affects which post listing page the post is featured (Articles, Oral Arguments, and/or Speaking Engagements page)
Add Tags. Tags will enhance the organic search engine traction of your post. 
Add Featured Image. This is optional. If you add a featured image, it will appear at the top of the post.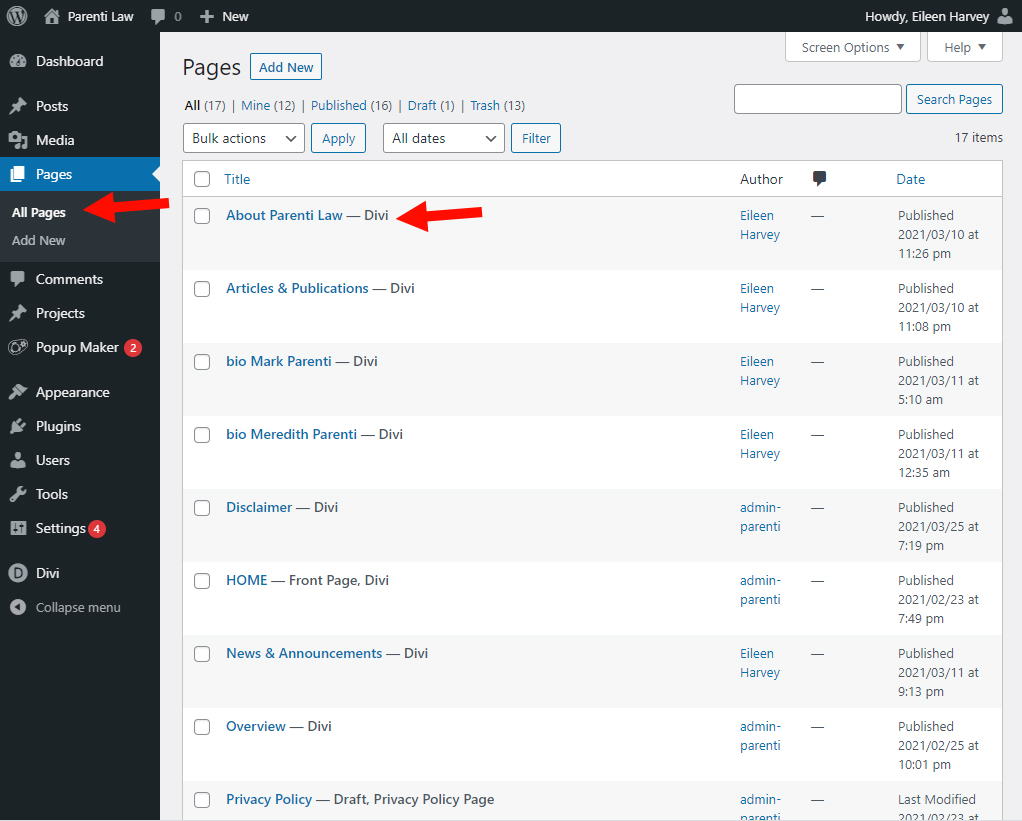 Edit Pages
This is mostly where you'll perform website edits.
Edit Existing Pages:
Under Pages (tab in left black menu) you will click All Pages (sub-tab under Pages) to see full list of pages.
In Pages listing, hover over a page title and you will see the following actions:
Edit | Quick Edit | Trash | View | Duplicate This
Click Edit to edit the page.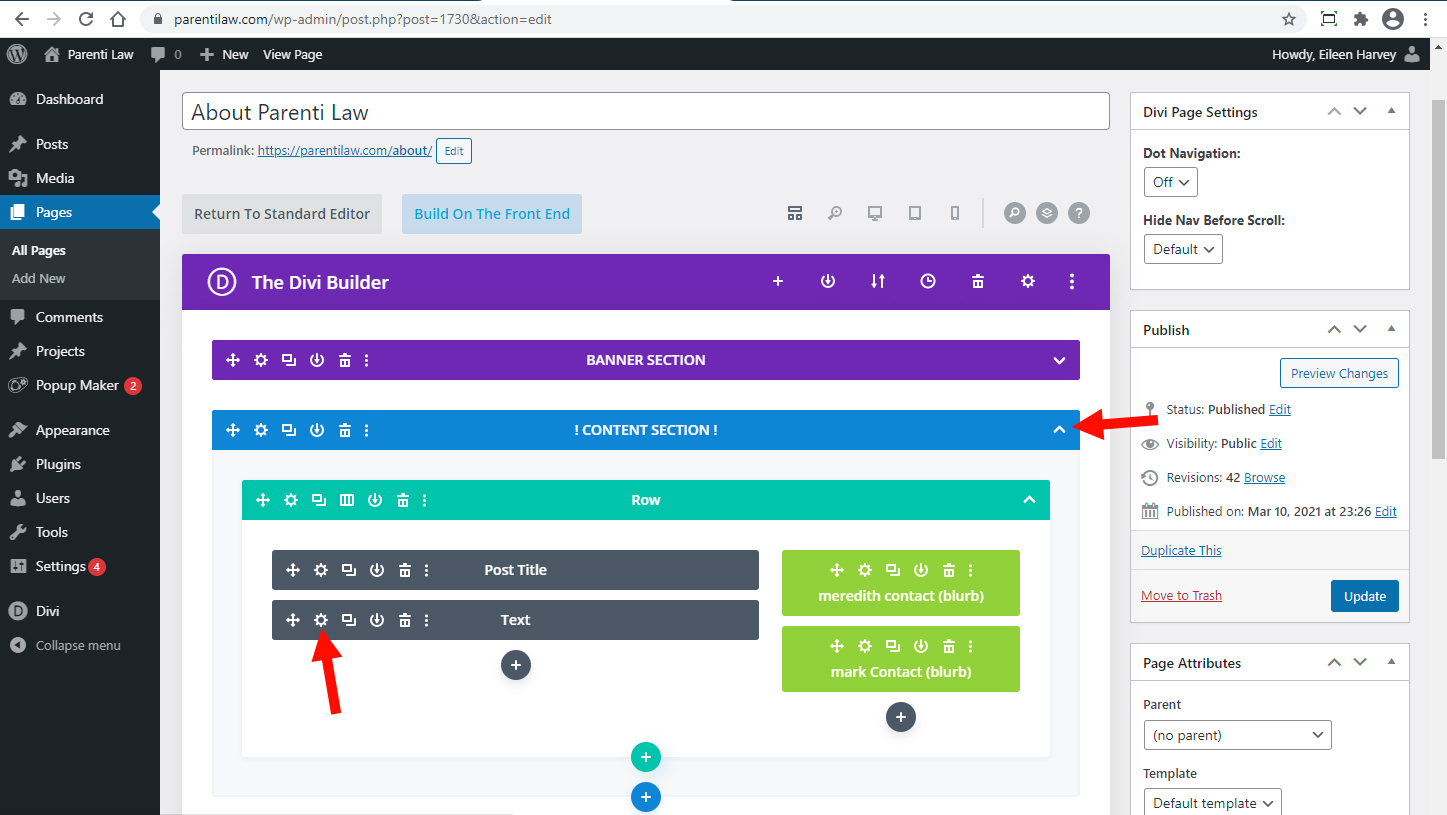 Edit Page Content
This WordPress theme is build with "modules"— the colorful sections.
The 1st section is the banner section (containing the page's abstract banner art).
The 2nd section contains the page content.
To open the section, click the arrow.
To edit the contents of a module, you'll want to click the cog (icon).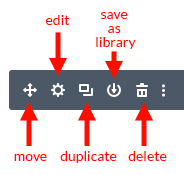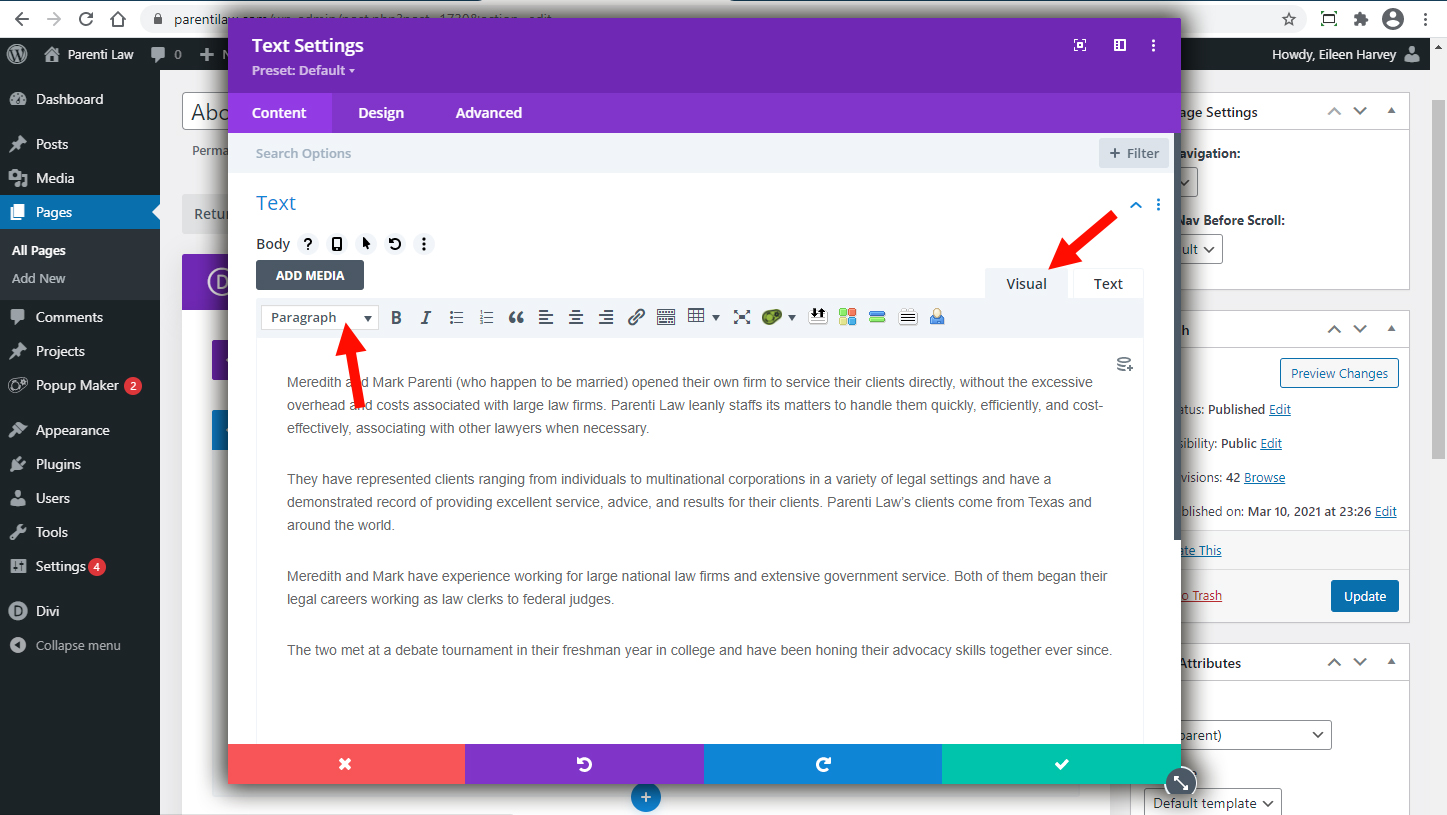 Edit Module Content
Edit Text section.  The text editor features a tool bar (similar to most text editors). On the toolbar you can highlight text and change from paragraph to headline. As well you can bold, italicize, bullet and more.
*Please note:
You'll want to be conscious of hard-returns vs. soft-returns. Following are keyboard instructions for Mac/PC:
Soft return: To create a non-paragraph line break or soft return, hold the Shift key and hit Return (key).
Hard return: To create a paragraph return or hard return, simply hit the Return (key).